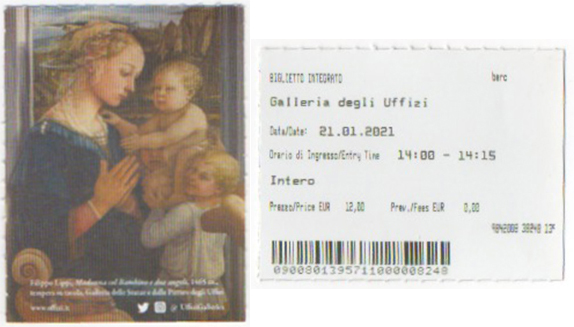 My last Slow Museums post was in December 2019, which means I haven't been to a museum in over a year.
I didn't even know the Uffizi was reopening today; it was a coincidence that I happened to be in Florence. Tuscany is a yellow zone, at least for now, and that means (this time) that museums can be open on weekdays. (Not weekends, because that would cause groups to form, and crowding. Just weekdays.) It also means we can travel outside our comune, although it is discouraged unless necessary for work or health. We are still not allowed to leave our region.
Incredible. I simply walked in the front door of the Uffizi – the same entrance where I normally line up to wait behind several other tour groups, with my own group behind me. There was a ticket booth in the lobby. There were two people in front of me, standing on yellow dots designed to keep us 1,8 meters apart. I stood on my yellow dot, then a minute later when it was my turn I walked up and said, I would like a ticket please, and they sold me one. Immediately. For immediate entry. And it only cost €12. It was all so strange, like a normal museum.
No guard checking tickets at the top of the monumental staircase. Inside, there were other visitors, but only so many as one might see on a crowded day in a normal museum.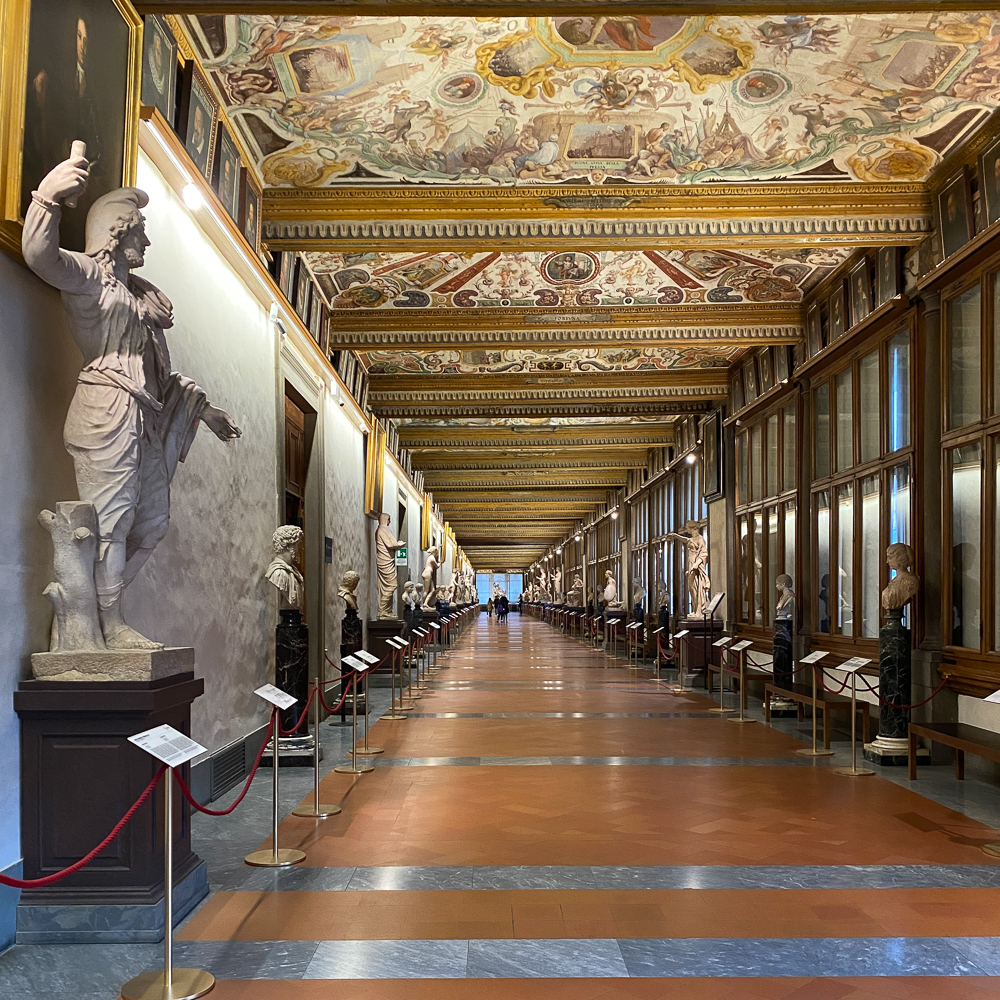 Even more unbelievable: I could see the art in the Botticelli room. I could stand in front of it. I could get close to it. I could hear myself think about it. I could stay as long as I liked. I did so, studying all the tiny, perfectly-painted plants at the feet of the figures.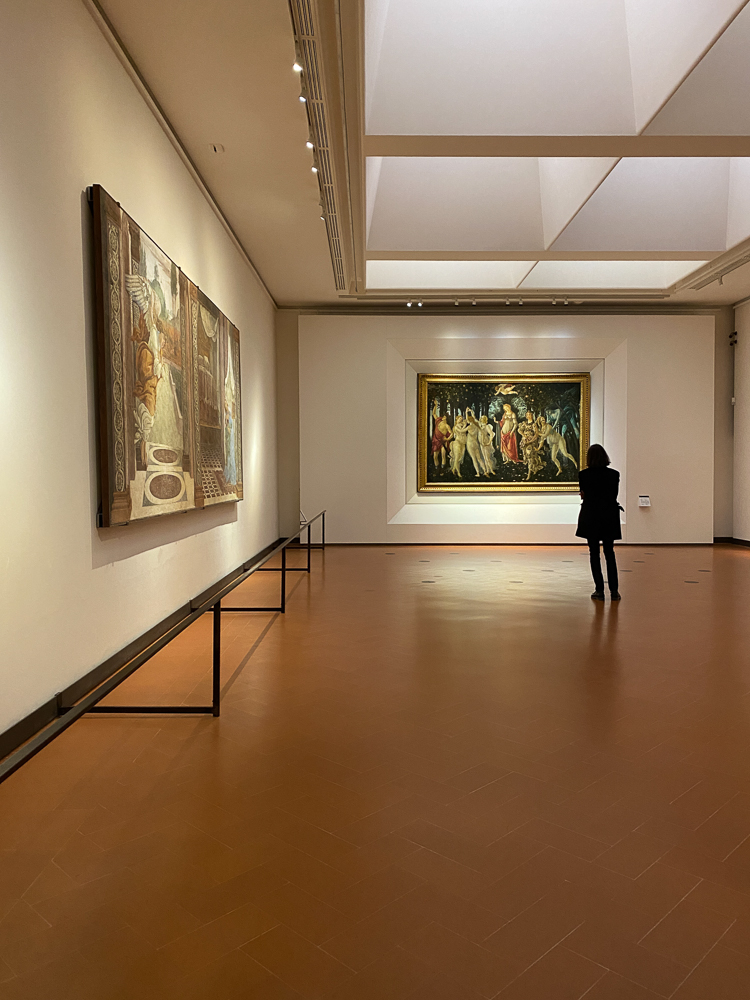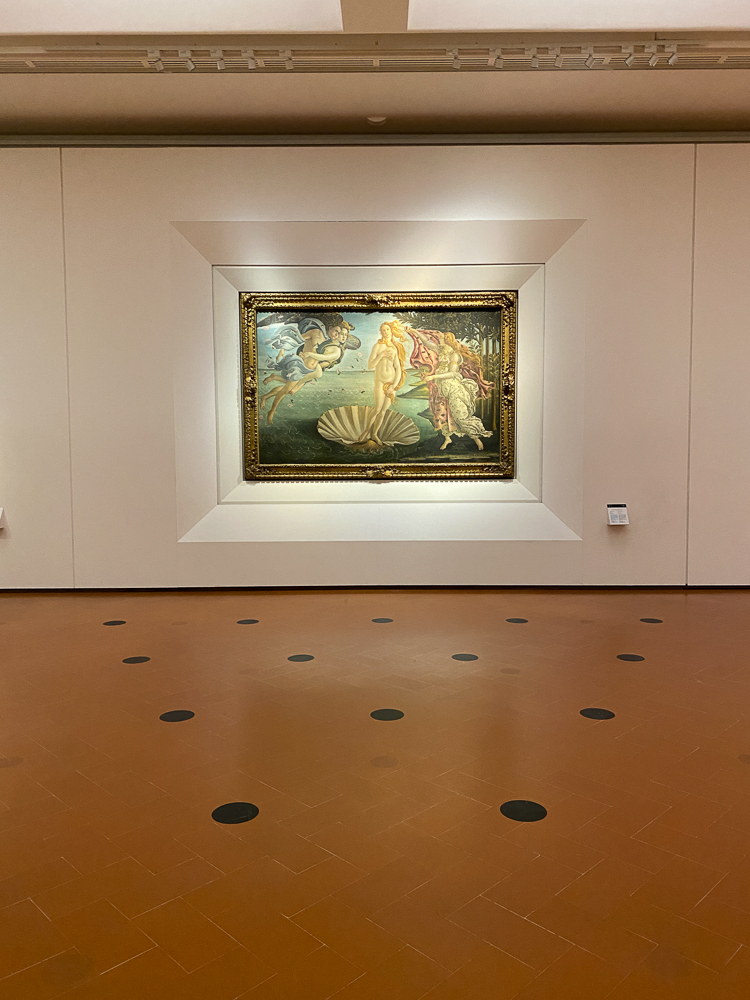 It was the same in the Leonardo da Vinci room…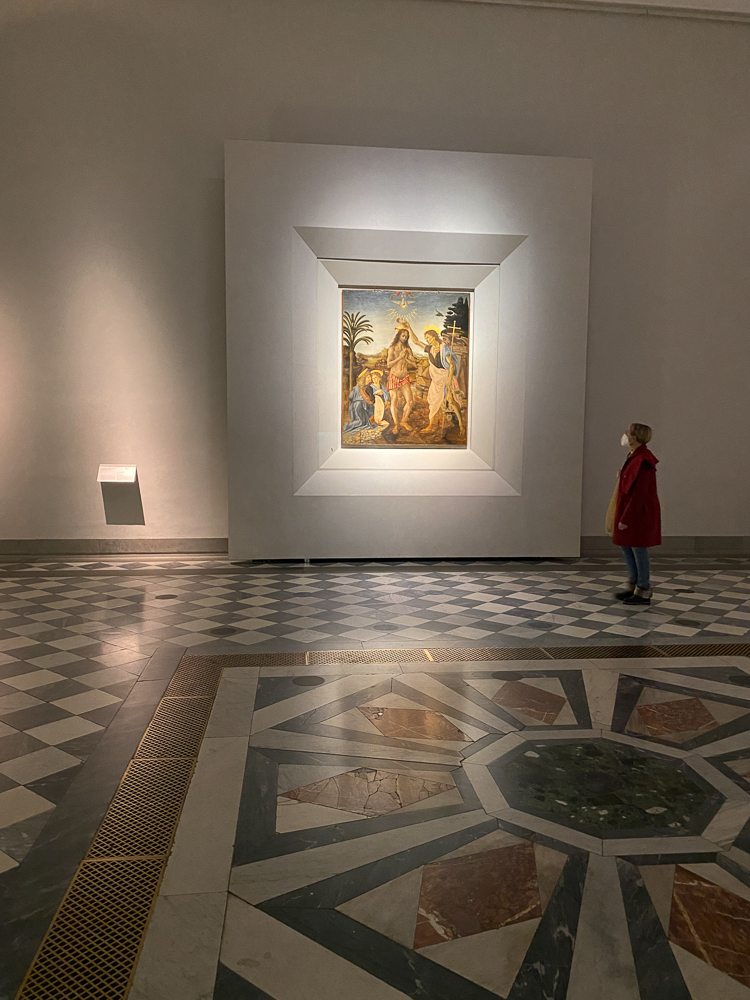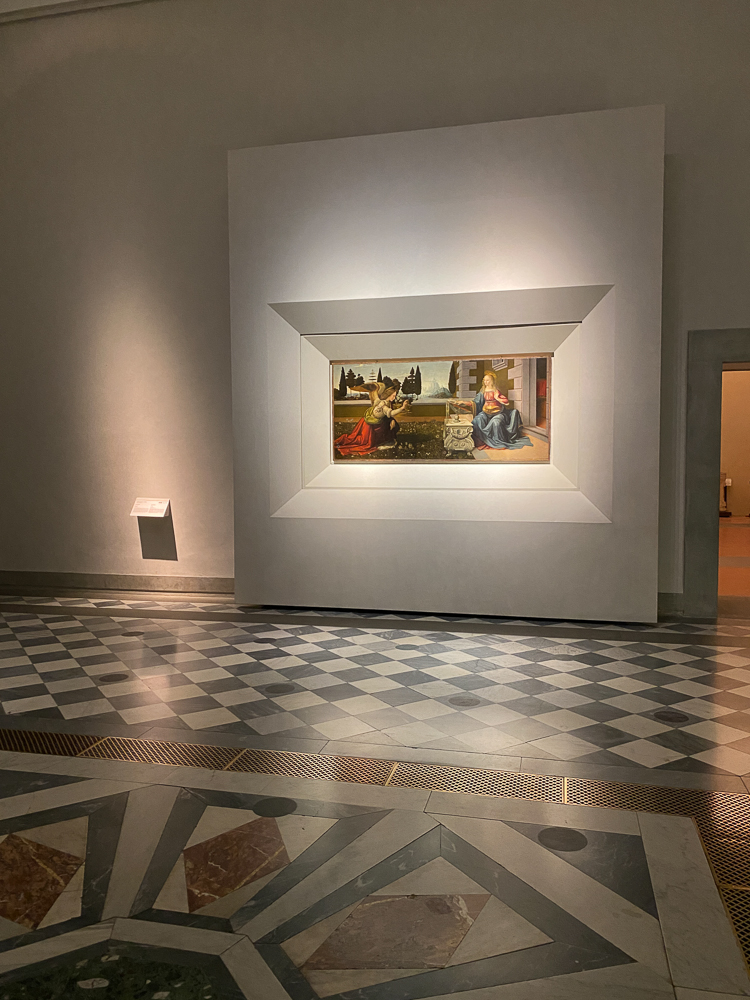 … and in front of Michelangelo's Doni tondo.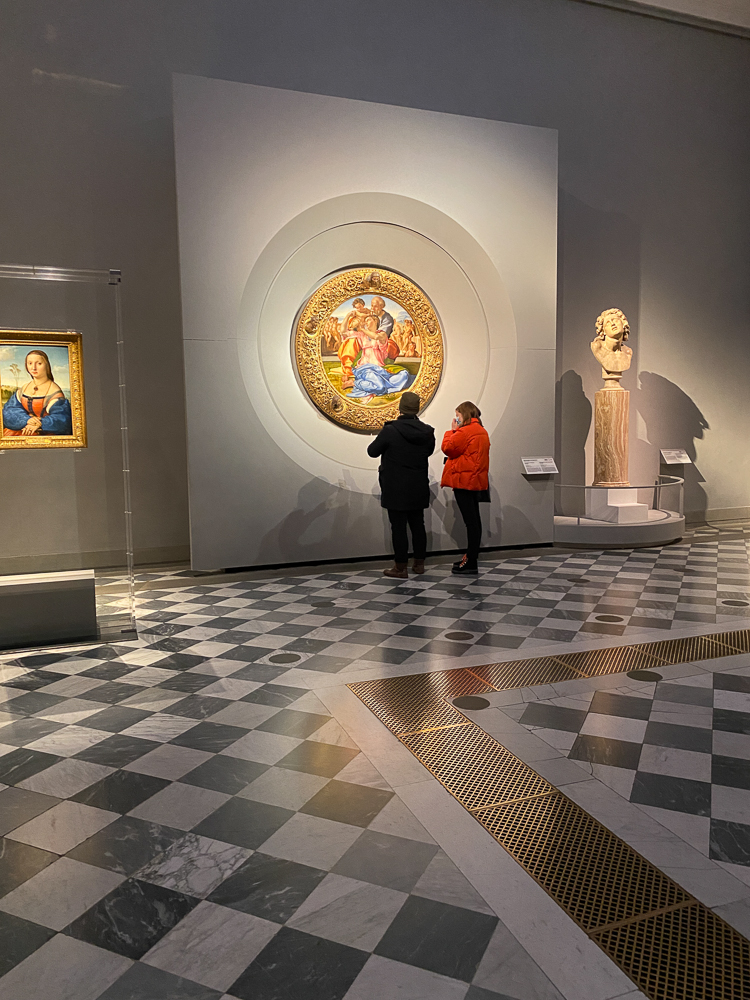 I feel certain that never again in my lifetime will I experience the Uffizi like this.