Back in August I posted an article about how "my mural" was to be demolished. On September 16, 2019, the tear-down actually began, and a few days later some local residents and the media figured out what was going on, and finally then there was an outcry. Not enough of one to save the mural, however.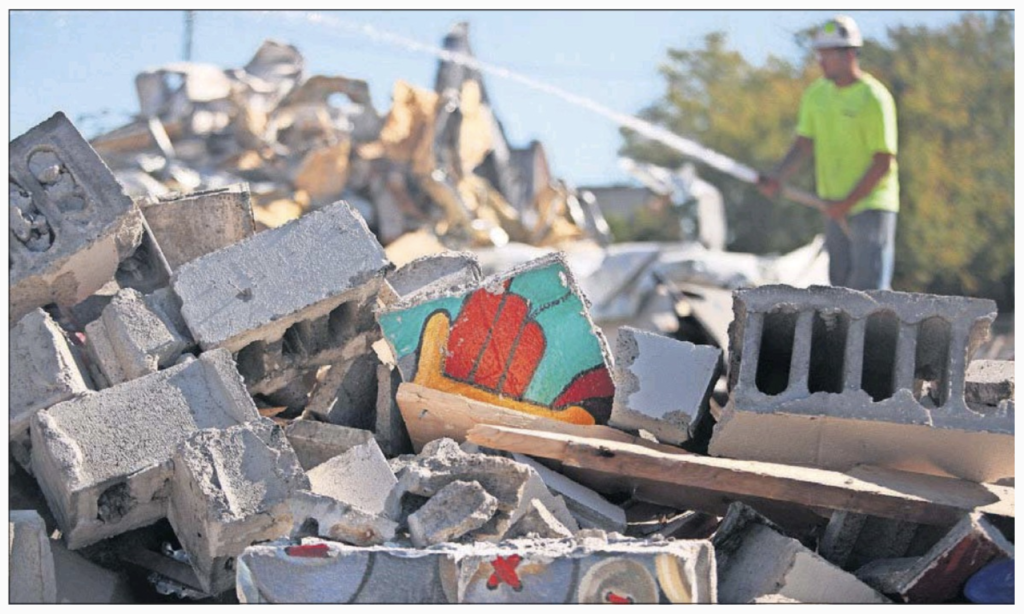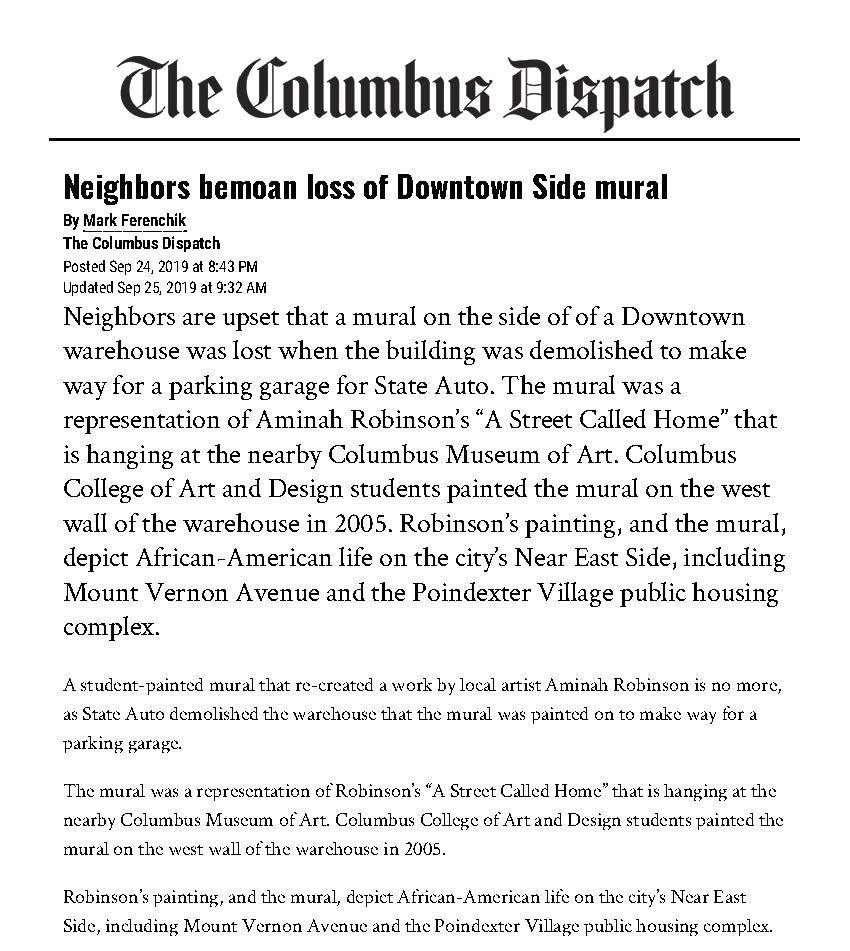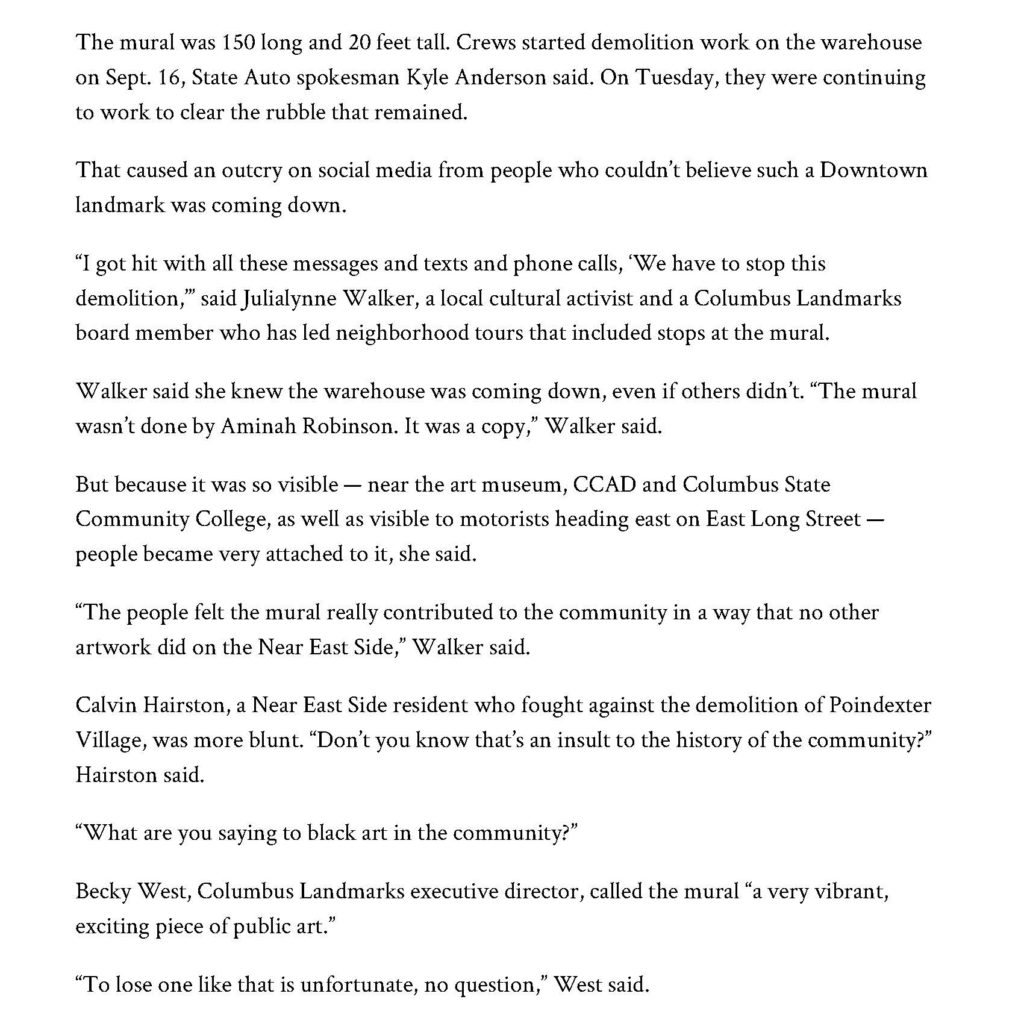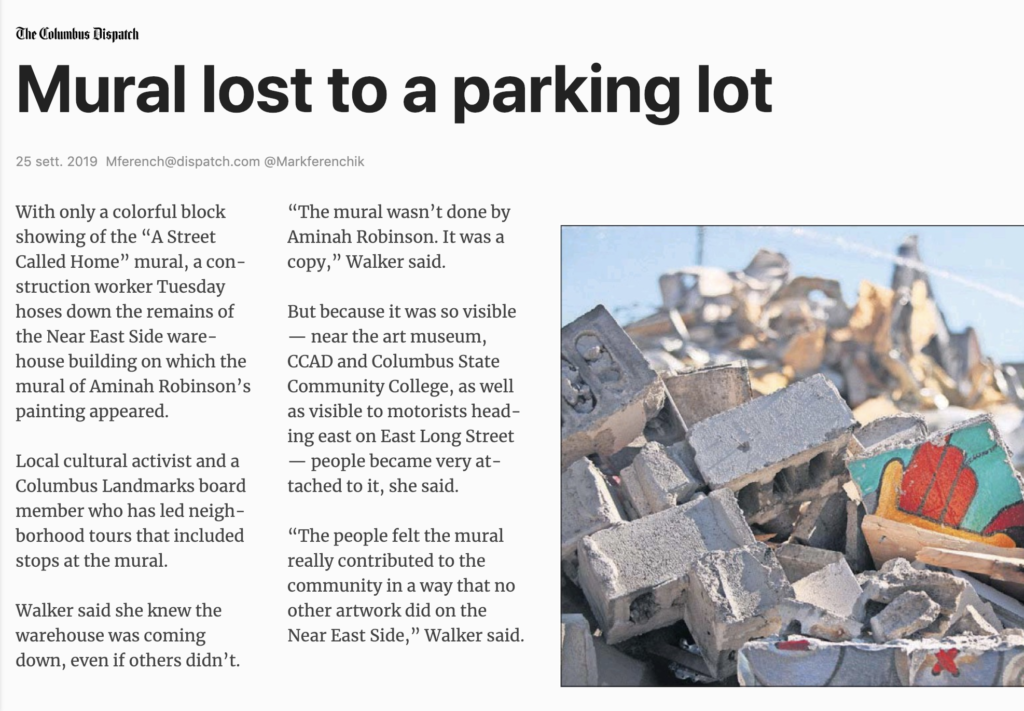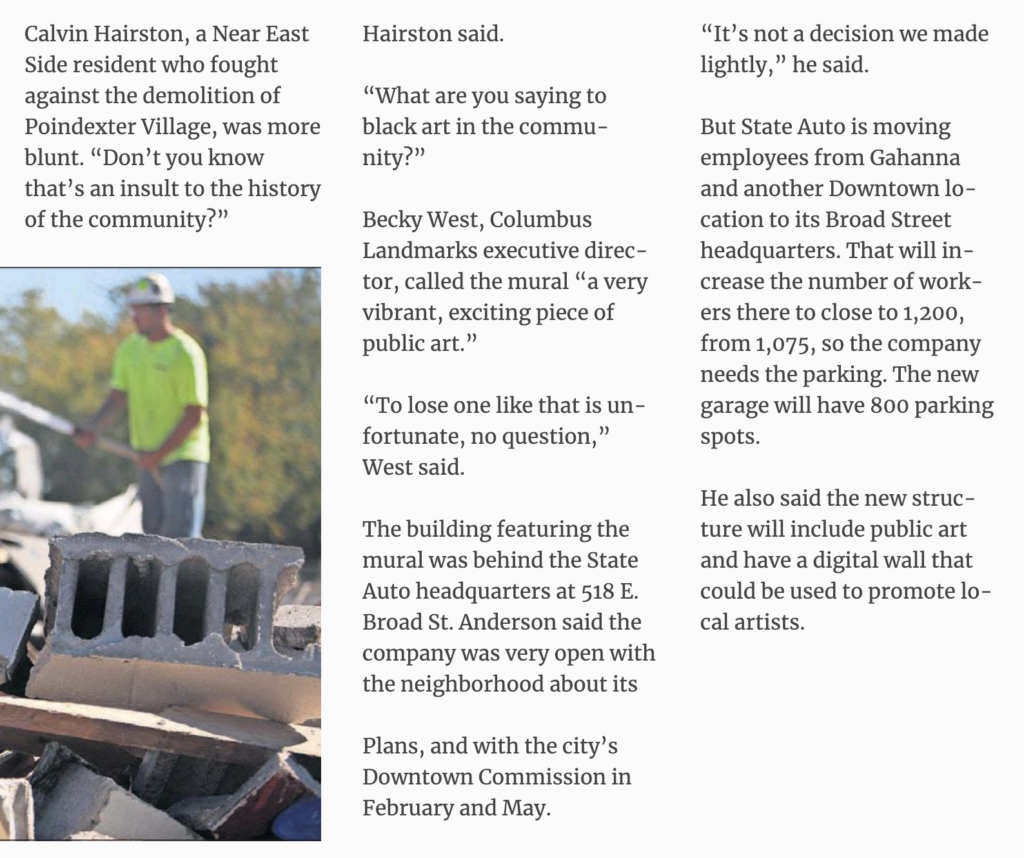 I am grateful to Columbus Alive columnist Scott Woods, who cared enough to write this excellent piece: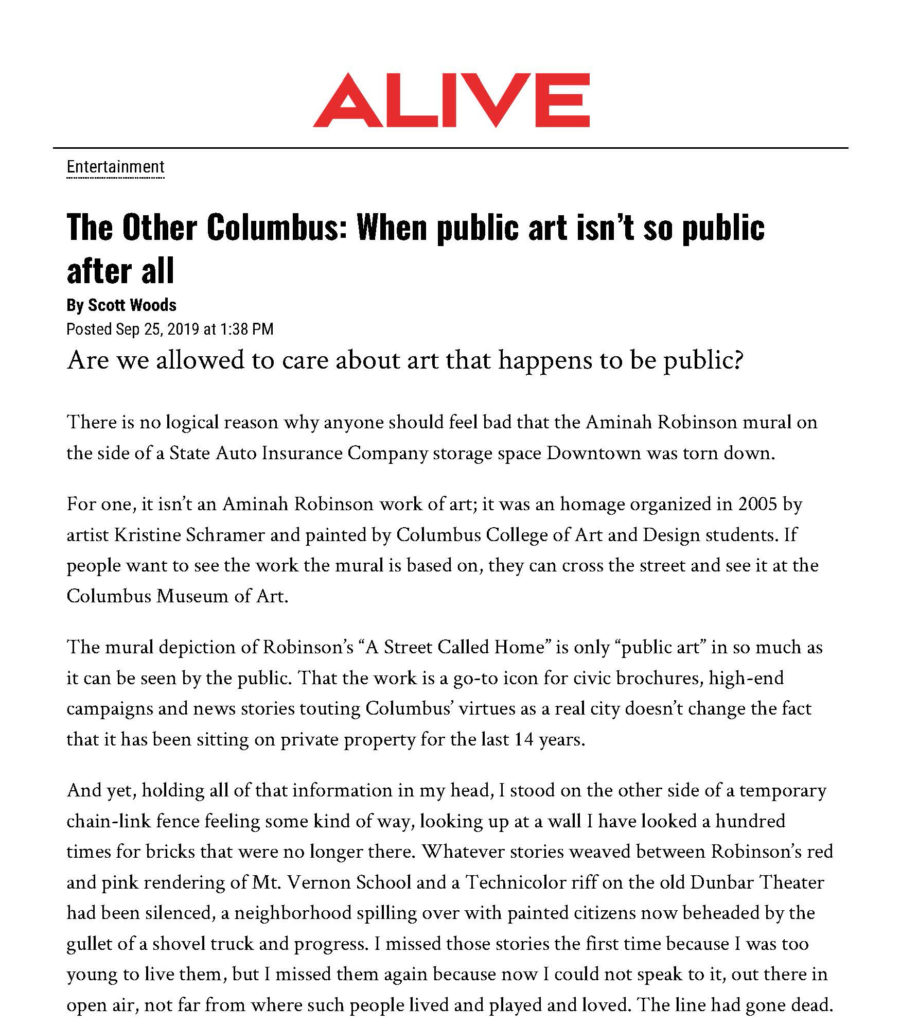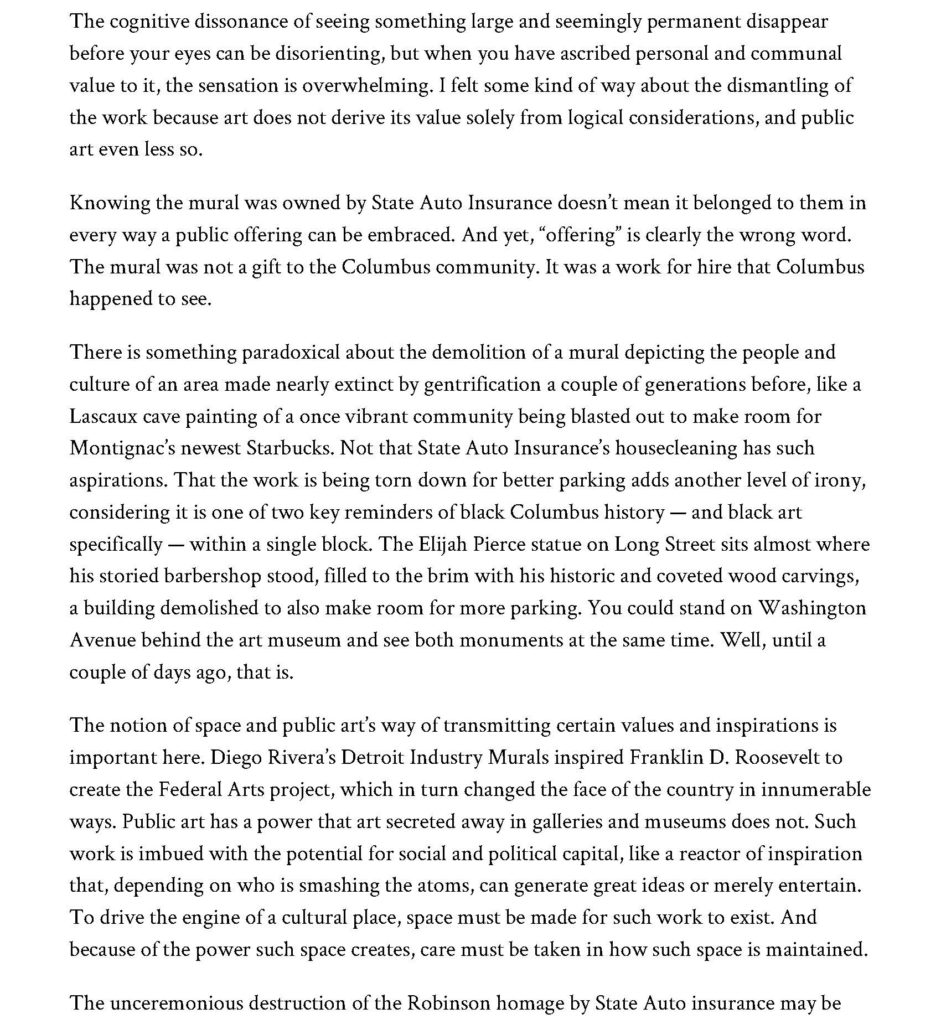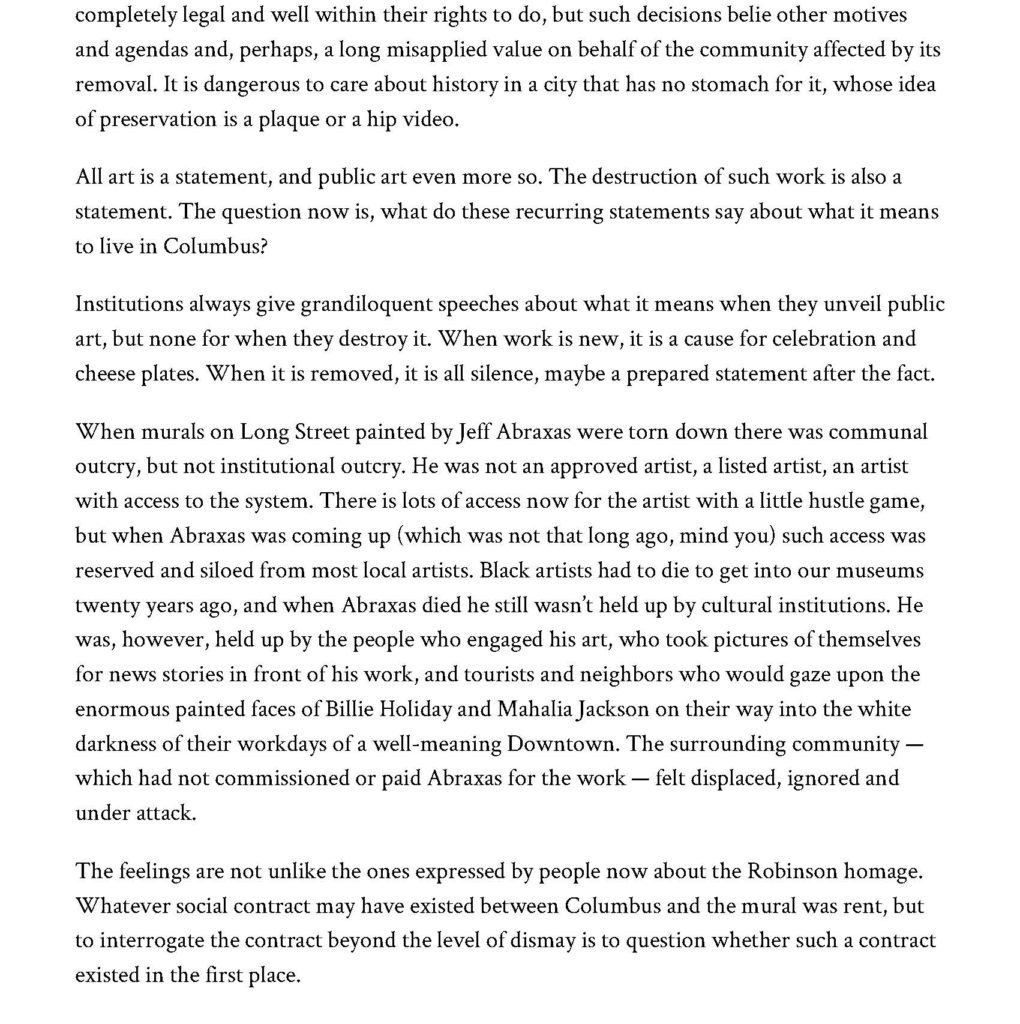 Creating the mural (and then later restoring it) devoured years of my life, but I loved the project because so many people passed by while we were working and talked about their memories of the neighborhood. Making this mural actually changed the way I think about art-making, because no painting I've made on an easel in my studio ever elicited as rewarding a response as the one we got from the mural, or connected me more strongly to the artwork's viewers. It was important to make Aminah Robinson's work large and make it public; we believed we did something positive for Columbus and that it would last forever. We built it to last forever – State Auto paid for the very best materials and we maintained it with expensive UV-protective coatings. State Auto used to be invested in the work, deeply… so much so that I thought they would at least try to save the wall and incorporate it somehow into the new garage design. But something changed after the mural was last restored in 2013. Unique and specific histories like the one told by the mural would clutter up slick new architecture. And as Scott Woods asked in his essay, what does that say about what it means to live in Columbus?