After twelve great years at the Columbus College of Art and Design, I'm making a big change.
This summer I and my family will move to Cortona, Italy, where in August I will begin my new position as the Associate Director of the University of Georgia's Cortona Studies Abroad program.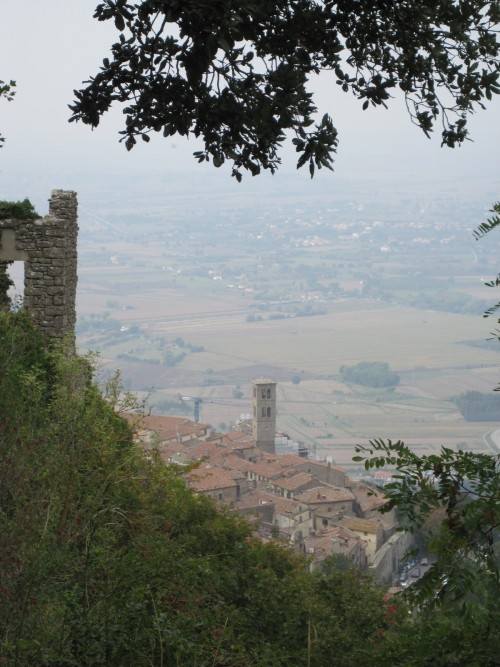 This position is the culmination of my longest-held professional goal: to work in the field of international education, where I can blend my knowledge of Italian culture and language with the making and teaching of art, and help young Americans realize their responsibilities as citizens of a larger world.
Italy has been my second home ever since I was a young child. My father, then an officer in the US Navy, was stationed in Naples twice, and my family resided there for a total of eight years. I have visited Italy regularly since then, and I am elated to be returning now as a permanent resident.
I have been committed to the transformative power of the study abroad experience in higher education since I was a student at The College of William & Mary, where my undergraduate studies included a life-changing summer in France. As a graduate student I participated in Indiana University's Florence Program during the summer of 1996, and the following year I again traveled to Italy as an Associate Instructor of Drawing in the same program. I returned from Florence certain that in my career as an art educator, I wanted to be involved in international education.
As a faculty member at the Columbus College of Art & Design, I served on the Study Abroad Committee for many years, and in the fall of 2006 I led a group of CCAD students to the Italian island of Sardinia for the inaugural semester of the Institute for Italian and Sardinian Studies. There I taught Landscape Painting and Drawing and Independent Studio courses, and worked with the Institute's directors on issues of student adjustment, housing, and health. During 2010 and 2011, I designed a two-week painting experience in Cortona, Italy for CCAD's Continuing and Professional Studies program, in conjunction with the Centro di Studi Internazionali Baldassarre Castiglione in Arezzo.
My new position as Associate Director of the UGA Cortona program is the perfect confluence of my personal history, my professional experience, and my love of art and Italy. It is literally my dream job, and I can't wait to begin.