Tag:
Contemporary Realism Biennial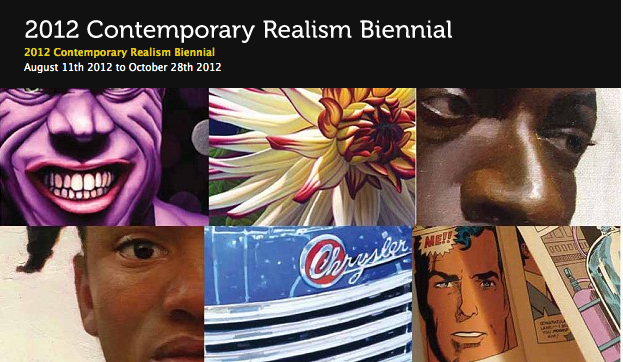 The exhibition, which includes my painting Window Seat #22, opened last Saturday in Fort Wayne, Indiana. FWMoA's curator, Sarah Aubrey, reports that it is getting "rave reviews!" I wouldn't say that the arts reporter of The Fort Wayne Journal Gazette raved, exactly, but he did point out the highlights of the show in his review published August 10.
First place went to David Eichenberg, an Ohio painter whom I greatly admire. His portraits are absolutely stunning when you see them in person, not least because of the elaborate frames that he himself constructs for them. In the tradition of Renaissance altarpiece frames, they surround his tiny, jewel-like paintings and further glorify the "normal" people he chooses as models. He has two paintings in this show and I guarantee you they will make your trip to Fort Wayne completely worthwhile.