My museum today was the streets of Siena — I set out on a "Palio Hunt", looking for symbols and landmarks of the contrade, but soon found other things that interested me. Such as the strangely antique reserved (parking?) space in the alley behind the headquarters of the Banca Monte dei Paschi di Siena, the world's oldest bank: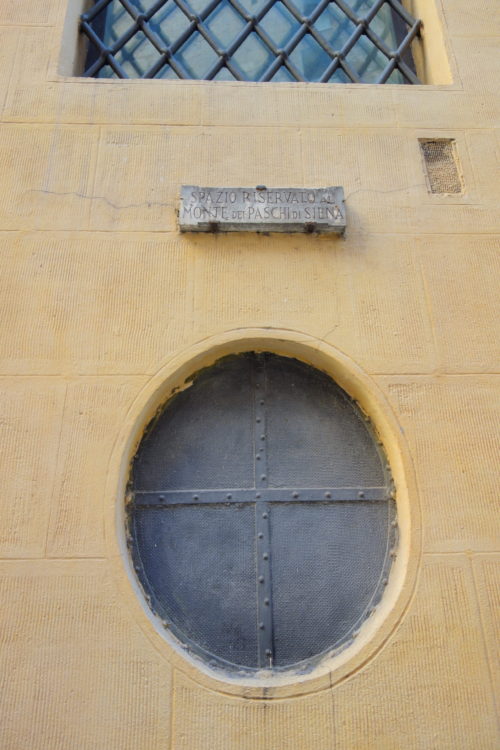 Continue reading

"Slow Museums: February 25, 2017 – Siena"
During our excursion in Pisa today, one of the students asked me why there were triangles carved into some of the paving stones in the Campo dei Miracoli. I had no ready answer for her, so I went back later to walk around and look more carefully.
Continue reading

"Mysterious letterforms in Pisa"